SOCIAL MODEL InfluENcerS program
WE MAKE INFLUENCERS MILLIONAIRES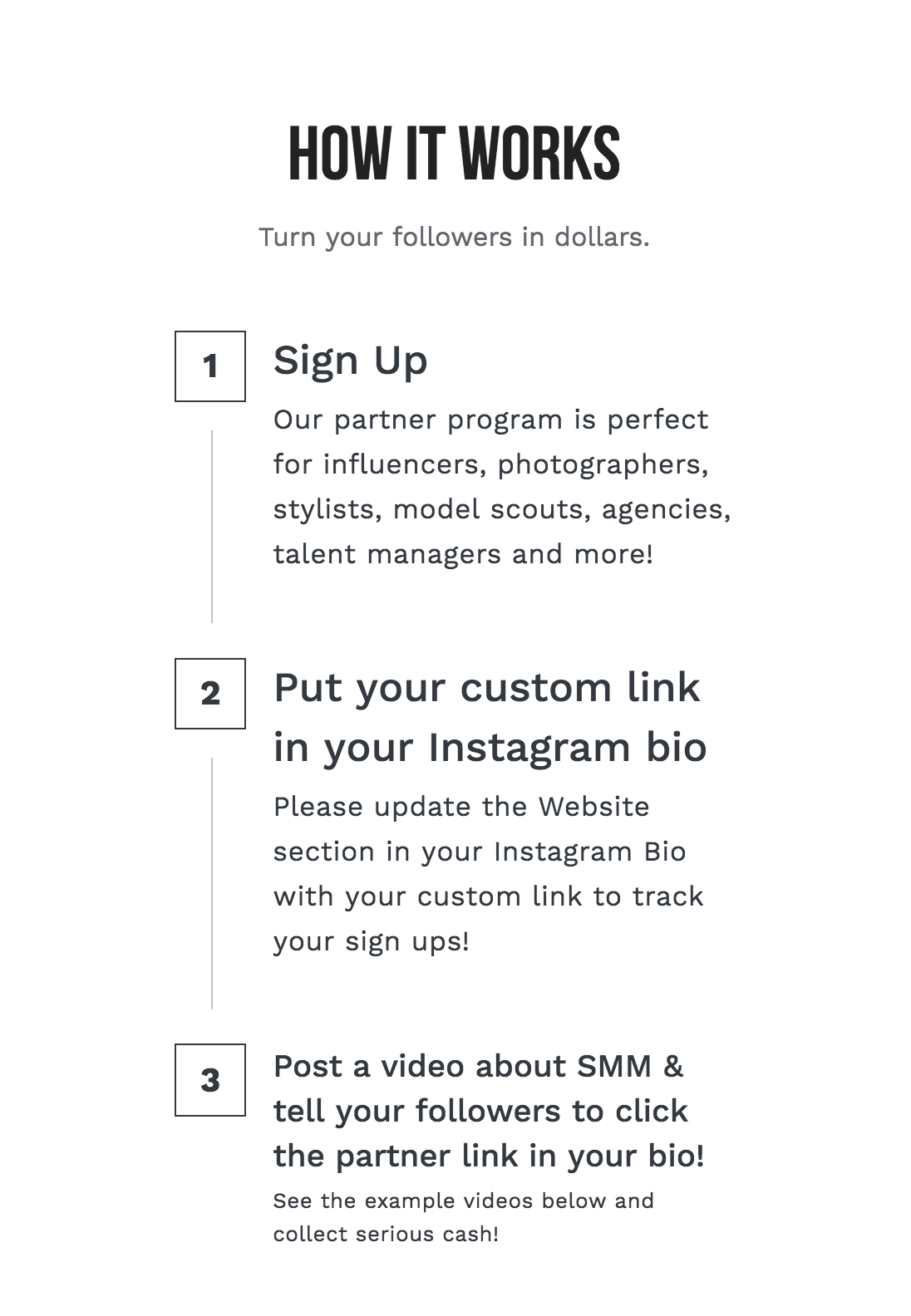 WANT TO MAKE THOUSANDS OF DOLLARS IN MONTHLY INCOME FROM A SINGLE INSTAGRAM POST?!
COMPLETE THE REGISTRATION BELOW TO MONETIZE YOUR INSTAGRAM!!
CHECK YOUR EMAIL FOR YOUR CUSTOM AFFILIATE LINK!
LETS DO THE MATH
IF YOU HAVE 1 MILLION FOLLOWERS AND GET HALF OF 1% TO SIGN UP
THATS 5000 MONTHLY SUBSCRIPTIONS PAYING A COMISSION OF $25 EACH DIRECTLY TO YOU
5000 referrals x $25 a month = $125,000 a month!
FOLLOW THE STEPS BELOW TO GET YOUR PIECE OF THE PIE!
YOU WILL RECIEVE A DEDICATED MANAGER TO HELP YOU MAXIMIZE YOUR CAMPAIGN AND PROFITS $$$
PLEASE CHECK YOUR EMAIL FOR OUR INTRODUCTION :)
---